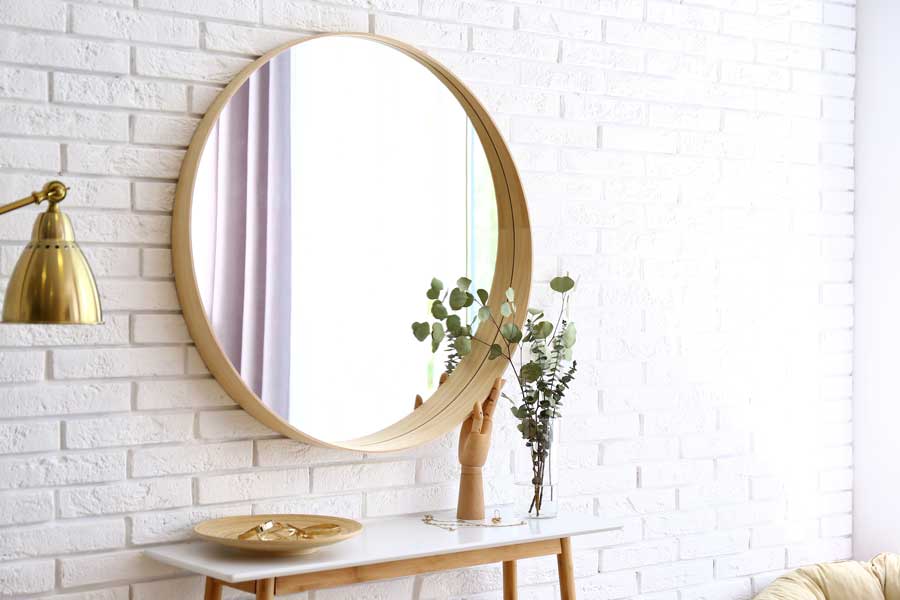 Our Raymus Homes are designed in a way that you feel inspired to make it your own. Filling blank walls with items, colors, and images that bring you joy is important to making a house a home. If you are looking for inspiration in turning a blank wall into something more, here are a few ideas to help get you started.
Gallery Wall
By now, most people have at least heard the term gallery wall. A gallery wall is simply a coordinated collection of art pieces. This style of art displaying offers a lot of room for personal expression and allows you to play around with colors and patterns in a fun way. Your display doesn't need to follow any specific rules but if you want a bit of guidance, gallery wall displaying guides are readily available on Pinterest.
Plant Displays
If you want to bring life to a blank wall, you can do so quite literally with plants. Plants come in all shades of green and even pinks, blues, and silvers. Install a couple of floating shelves to display your living decor. Mix and match plants with interesting or fun pots and you will have a recipe for a lovely focal point.
Wallpaper
A bold way to dress up a blank wall is with an accent wall. Many people choose to create an accent wall with a bold paint color, but another fun way to achieve this is with wallpaper or decals. Wallpaper has really gained attention in the past few years and as a result you can find wallpaper in all sorts of colors and in numerous patterns. And while wallpapering an entire room may prove to be expensive, doing an accent wall can be an affordable solution and create an eye-catching focal point.
Mirrors
Mirrors are another great way to jazz up a blank wall. They are functional, take advantage of natural light, and are appreciated by guests as well. Choose one statement mirror to stand alone or pair multiple mirrors together for a dramatic display.
Ultimately, there are no limits to how you can decorate a wall. Try one thing today and switch it up down the road if you feel like it. The main goal is to dress your walls in a way that brings you joy.