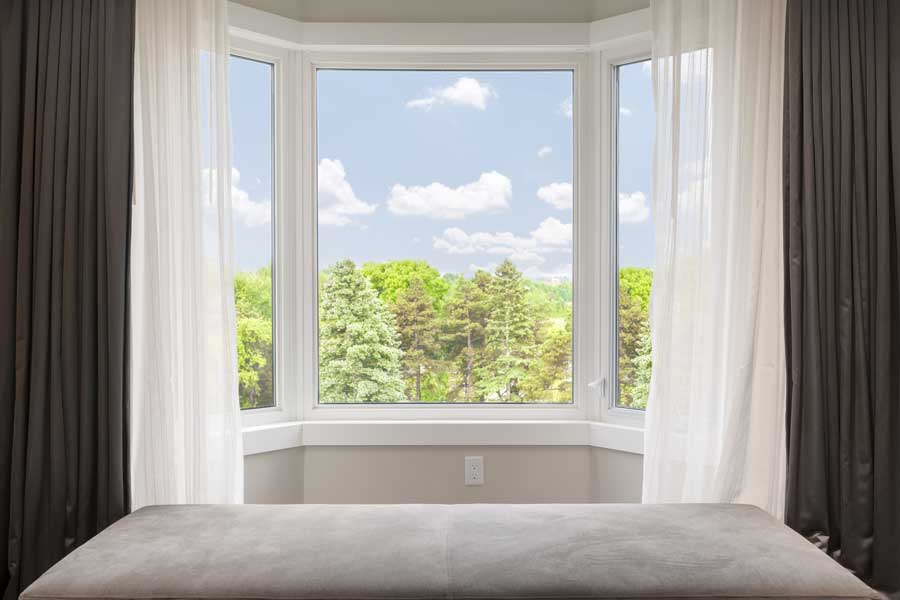 Raymus Homes builds in the wonderful state of sunny California. Sunshine is critical to our health and how we feel. Which is why we always make sure to build our homes with plenty of windows that let warm, natural light in. Window coverings are an essential item for when you want some extra privacy or when you do not want light to shine through, like on movie night. There are lots of options for window coverings like blinds, but if you want to add a privacy option while also bringing style to your living space, drapes are the way to go. Here are some ways that you can style them.
Hardware
A lot of the style that drapes can bring is complemented with the hardware that you choose to go along with them. Rings and grommets come in many options from simple to statement, and the rods that you choose to hang your drapes on offer even more opportunity to let your personal style shine. They can be as ornate or as simple as you wish them to be. Go with a precious metal or even wood. The hardware you go with can really complete the look you are going for with your window treatments.
Pleated Drapes
Pleated drapes are among some of the most popular styles today. Which means that there are more color, pattern, and length options available in this style and they are ready to hang straight from the store. Cotton and linen are two materials that suit this style particularly well because they hold the pleats well over time.
Hemmed Drapes
Hemmed drapes are a great option if you want to control light and privacy but still want your crown molding to shine through. Hemmed drapes are short and will rest at the base of your windowsill. If you still want to show off your historic original wood windowsill, hemmed drapes are the way to go.
Floor to Ceiling Drapes
If you want your drapes to be dramatic and elegant, you should go with floor to ceiling drapes. You can achieve the grand look by placing your curtain rod just shy of your ceiling and by choosing extra-long drapes. The drapes should cascade from the ceiling and gently pool at the floor. Materials like silk and velvet can complete the elegant look.