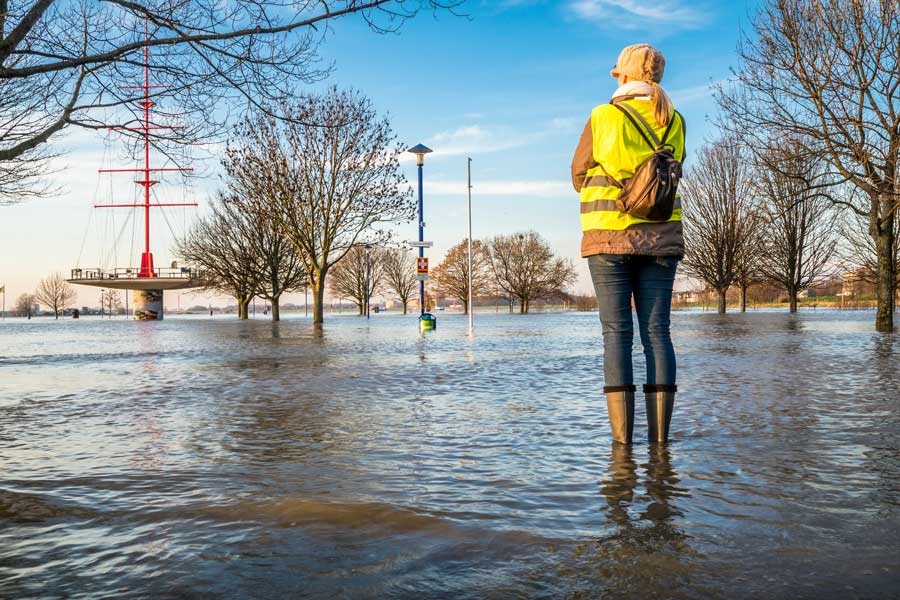 Raymus builds our homes in beautiful Manteca, California. Normally, our region enjoys mild temperatures and sunny skies. Recently, however, we are reminded that Manteca is not impervious to Mother Nature's bad days. Being prepared in the event of major flooding is crucial to protecting your property and your family. Here are the best ways to prepare for flooding in the future.
Get Alerts
Flash flooding can occur suddenly but that does not mean it is unpredictable. Based on the snowfall and how dramatic temperature fluctuations are, experts can warn locals of potential or expected flooding. The key, of course, is to be signed up for such weather alerts. Tuning into national and local weather stations is always smart, but what if you are out and about? You want to be able to be alerted even when you are not home and downloading apps like The American Red Cross and Accuweather allow you to sign up for localized weather and emergency alerts.
Have a Plan
Before an emergency strikes, it is important that you have a plan for your family in place. Oftentimes, when flash flooding is bound for your area, you will need to evacuate to a safe place. When it is time to evacuate, you will have to leave rather quickly. For this reason, it is best that everyone in your family is briefed on what to do and where to meet before you must leave in a rush. Have a designated meeting place. Make sure all family members have emergency contacts and addresses saved on smart devices. This will ensure that everyone can get to safety and find each other swiftly when the time comes.
Create a Go Bag
Another emergency preparedness staple is a go bag or an emergency kit. Flash flooding can disrupt the power supply and can make it difficult or impossible to go out for resources. That is why having a kit at home is important. Things to include in this kit should be flashlights, a battery-operated radio, food, water, a change of clothes, and medication. Put enough supplies in your kit to get you through at least three days. Similarly, you should put emergency items into a bag that can be easily packed into a car in case you need to evacuate.
While you cannot prevent emergencies from happening, you can be prepared for them. Putting these three tips to use will help you and your family be safe in the case of flooding or any other emergency.