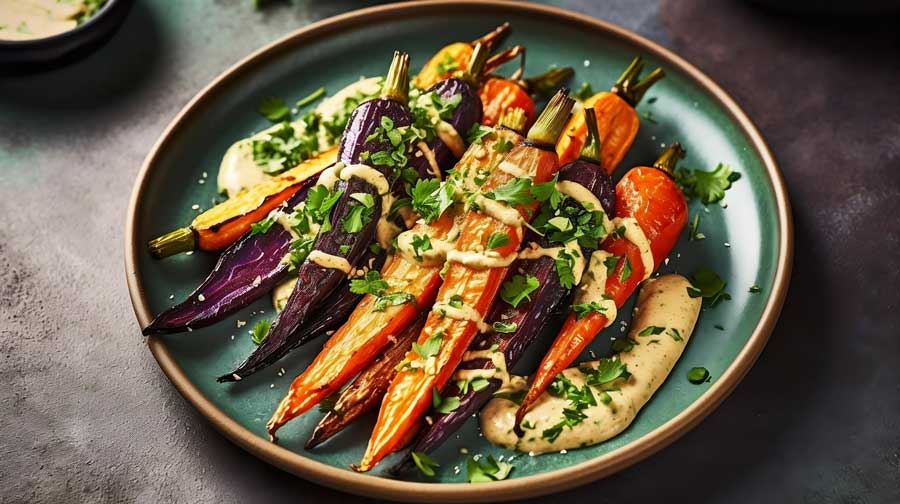 September is just around the corner and with it comes a host of late summer treats. Take advantage of all that the end of the season has to offer by whipping up these delicious dishes and treats in your Raymus kitchen.
Things to Cook This September
Roasted Root Vegetables
September marks the beginning of root vegetable season. Roast a mix of carrots, beets, potatoes, and parsnips with olive oil, herbs, and spices for a hearty and flavorful side dish.
Squash Soup
Butternut squash, pumpkin, and other types of squash are in season. Make a creamy and comforting squash soup seasoned with warming spices like cinnamon and nutmeg.
Apple and Pear Salads
Apples and pears are at their best in September. Create vibrant salads by combining slices of these fruits with mixed greens, nuts, cheese, and a light vinaigrette.
Brussels Sprouts
These mini cabbages are perfect for roasting or sautéing with bacon, garlic, and balsamic vinegar for a delicious side dish.
Stuffed Bell Peppers
Bell peppers are still abundant in September. Stuff them with a mixture of rice, ground meat, vegetables, and spices for a hearty and nutritious meal.
Things to Bake This September
Apple Pie
September is synonymous with apple picking. Bake a classic apple pie using a mix of sweet and tart apples, a flaky crust, and a touch of cinnamon.
Pumpkin Bread
As fall arrives, indulge in the cozy flavors of pumpkin spice by baking moist and flavorful pumpkin bread or muffins.
Fig Galette
Fresh figs are in season during September. Create a rustic fig galette with a buttery, flaky crust and a simple fig filling.
Zucchini Bread
If you have an abundance of zucchini, turn them into moist and sweet zucchini bread or muffins with warm spices like cinnamon and nutmeg.
Plum Tart
Take advantage of plums at their peak by baking a beautiful plum tart with a buttery crust and a drizzle of honey.
Sweet Cornbread
Sweet corn is still available in September. Bake a slightly sweet and moist cornbread that pairs well with hearty soups and stews.
To get the freshest ingredients, consider visiting local farmers' markets or even growing your own produce. The Manteca area boasts plenty of farmers' markets! Experimenting with these seasonal foods can lead to delightful culinary creations that capture the flavors of the season.