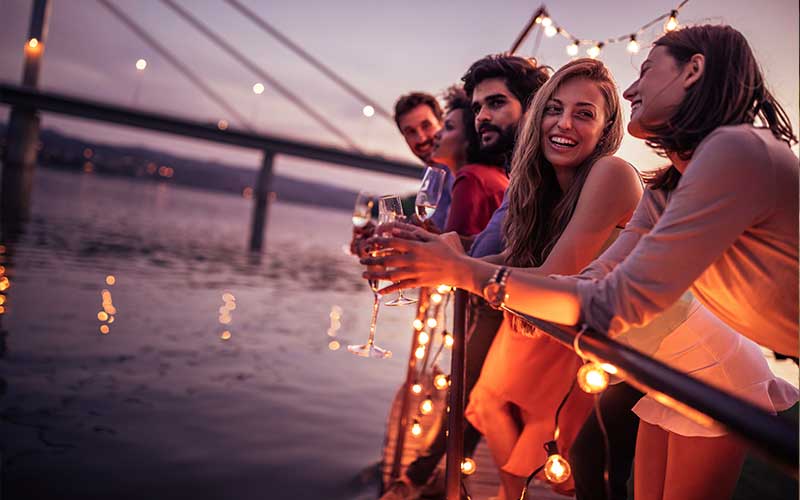 Raymus Homes is proud to announce our newest master planned community located right in Manteca's backyard. The Trails is our premier new home neighborhood that was designed with a variety of family models and lifestyles in mind. Here are some of the biggest and best highlights of living in this brand-new community!
Location, Location, Location!
Like all our Raymus communities, The Trails is located in Manteca, California. What's so great about Manteca? We'll tell you.
Manteca is the perfect blend of everything good. The perfect blend of small-town charm without being too small of a town. In Manteca, you have 87K neighbors just waiting to become friends. Manteca is also the perfect happy medium between suburb and city. There's plenty of conveniences right at your doorstep but going out on the town isn't a big to-do either since The Trails is perfectly situated near main streets and highways that will get you to the heart of the city in no time. And when you want to dip into nature and relax, take advantage of over 67 acres of parks and open spaces just waiting to be explored beyond your backyard.
Made with Your Family and Pets In Mind
The Trails was designed with families of all shapes and sizes in mind, including those that are complete with dogs. The community is placed thoughtfully near plenty of parks so that you and your family can play soccer or tag or just enjoy a pleasant picnic. And because families are drawn to this area, you get to benefit from great schools and your children will have plenty of friends to choose from. And we didn't forget Fido when designing this community either! In addition to dog friendly hiking trails, there are plenty of dog parks nearby as well. This way you can make sure that your dog has plenty of ways to be enriched and expend their energy. A tired pup is a happy pup.
Satisfying Selection of Home plans
You won't find uninspired copy and paste floor plans in this community. The house plans in The Trails are varied enough to accommodate your needs, whatever they may be. With homes ranging in square footage from 1,668-2,398, families of all sizes can find a home that suits them here. These beautiful coastal inspired homes are just waiting for you to put your personal touch on them.
So, what are you waiting for? Visit our newest community in person today. We would love to show you around.